Otion Front Studio in combination with WITCHES of Bushwick and Secret Project Robot come together tonight to throw a dance, music, video, performance benefit.The benefit tonight will include visuals from Dan Deacon and performances from FLUCT, MNDR, Pictureplane and more!

MNDR photo by Maciek Kobielski

FLUCT photo by Elise Gallant
Otion Front Studio has been developing a space for New Yorkers to dance, scream, freak and fly. The benefit tonight with presale tickets as little as $10 is to keep establish a full schedule of classes including yoga, dance, fitness and meditation. The studio see's its mission to "energize the reality of the physical/ material world we all have come to know and love so much." Topical Cream will be there tonight taking in all the sites so come check it out.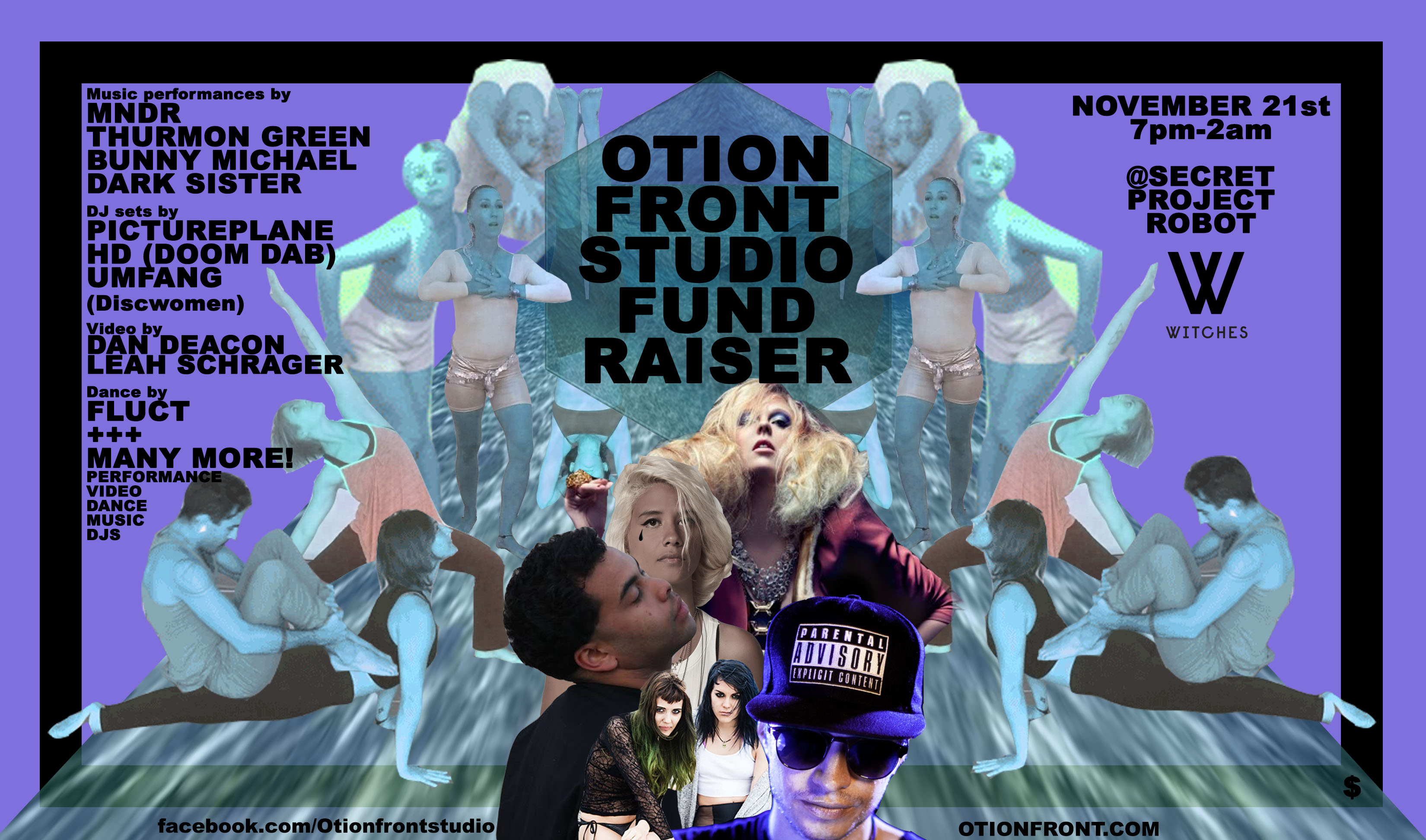 Presale: Tickets
OTION FRONT STUDIO FUNDRAISER
7pm to 2am
389 Melrose Street
Brooklyn, NY 11237
Check out Zero One tonight in collaboration with PowrPLNT and Stream Gallery. What is PowrPLNT? PowrPLNT is a non-profit collaboration between artists who are at the crest of the digital art field and youth by creating an ambiance of inspiration and challenging youth and visitors to re-imagine what is possible by using available technology. PowrPLNT is an experimental laboratory where artists collaborate with New York's youth to further cement digital art as a relevant form of expression. Tonight's event is in collaboration with Bushwick Open Studios and marks the beginning of a two month pop-up with Stream Gallery. Zero One is curated by Angelina Dreem and will feature works by:
ANALISA BIEN TEACHWORTH, IVANA BASIC, CYBER BOY BRAND NAME UNLIMITED
TERRELL DAVIS, MOLLY SODA, NITEMIND, CARRIE GATES, THURMON GREEN, A. E. ZIMMER
Zero One
05/30/14 12:00pm-5:00pm
05/31/14 12:00pm-3:00pm
06/01/14 12:00pm-3:00pm
Stream Gallery
1196 Myrtle Ave
Brooklyn, New York